2001's Montgomery County weekend proved to be a breeder/owner/handler's dream come true! Here is the breakdown of the weekend with the accompanying photographs:
Friday, Oct. 5, 2001 -- Hatboro Kennel Club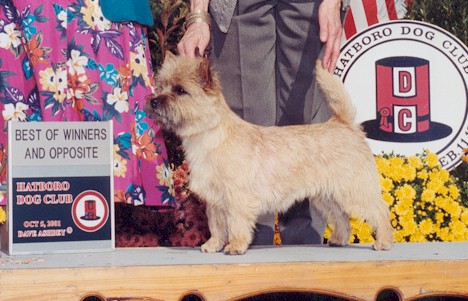 FIONA (CAIRNCROFT QUITE A MIRACLE) earned Winners Bitch, Best of Winners, and Best Opposite Sex from the 12 -18 month puppy bitch class under noted terrier breeder/judge, Barbara Keenan. This win was FIONA's second 5 pt. Major from the puppy class on a Specialty weekend.
Saturday, Oct. 6 -- C.T.C.A. National Sweepstakes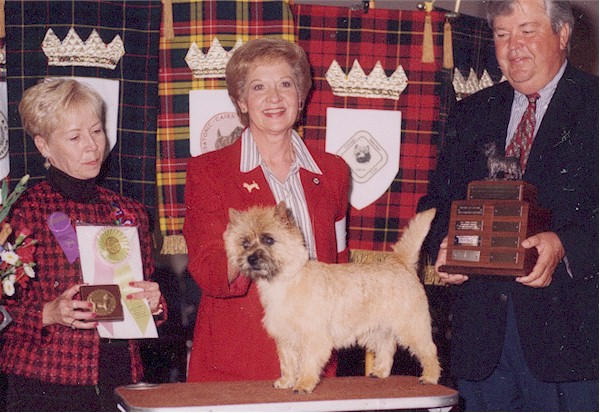 FIONA wins Best in Sweepstakes over an entry of 84 under breeder/judge, Susan Millward. This is the second time a CAIRNCROFT youngster has won our National Sweepstakes.
Sunday, Oct. 7 -- C.T.C.A. National Specialty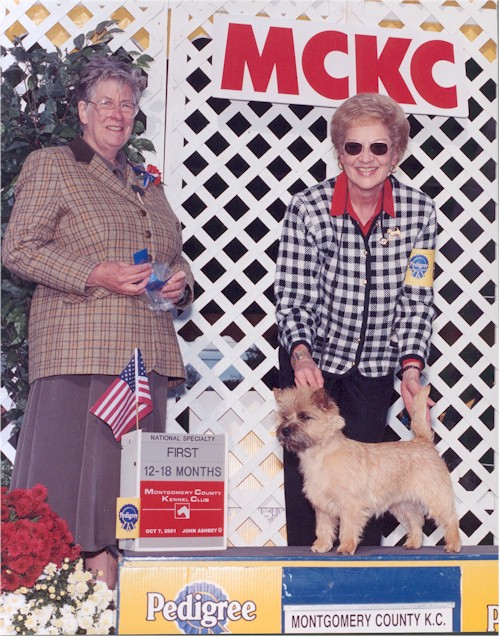 FIONA won first place in her large, 12 - 18 month puppy bitch class.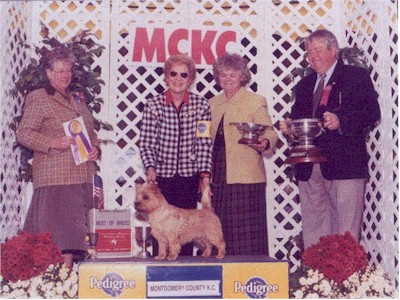 CH.ROBINSON CRUSOE QUITE MACHO, FIONA's sire, earned Best of Breed under respected English breeder/judge, Ferelith Sommerfield, with his co-owner, Sandra Murray, handling.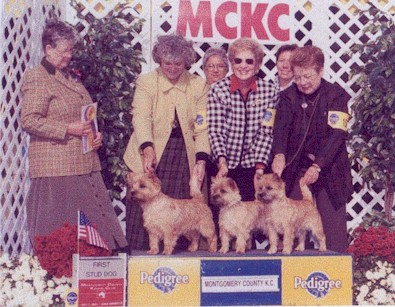 MACHO also won the stud dog class with FIONA and her half-sister, COPPERGLEN MARQUEES TICKLED PINK, representing his offspring.

We feel so incredibly grateful to our wonderful dogs and the judges who honored them during the Montgomery County weekend. Our deep gratitude, also, to Tine Mathari of KENNEL McALLISTER for allowing us to import MACHO and his litter sister, TESSA. MACHO has already made such an impact on the dogs we breed and offer for sale. His exquisite movement, solid temperament, and athleticism continue to transform the breed.